News eForms Client Story: Employee Appraisal Portal
Moving paper-based HR appraisal process into intranet pays back within 6 months
Mar 11, 2014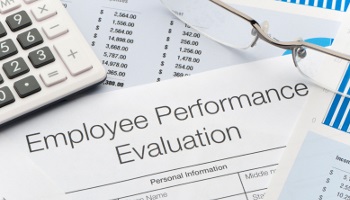 With over 800 staff located all over Australia, privately-owned organisation had been using a paper-based system for conducting employee performance appraisals bi-annually.
They recognized that their employees were more likely to be happy in their jobs when they felt connected and recognised for their efforts, and thus made programs for managing and evaluating employee performance a priority.
Challenge
Driven by the ever-increasing burden of conducting reviews using paper, organisation's HR Management looked towards ways of automating the process where possible. Without changing the appearance of existing forms drastically, major improvements were expected in a number of areas:
Ability to store and retrieve information relating to past reviews and generate reporting
Presentation of reviews in an easy-to-understand format to ensure that employees property understand how objectives are being measured and what is expected of them
Any electronic system would also need to meet additional criteria as suggested by the HR team:
Easy enough to use that management would prefer it over the old system
Easy integration with current systems in place
Web-based to permit remote accessibility by staff in multiple locations
Net time savings and quick return on investment
Solution
Organisation has assessed a number of possible solutions, including develpopment using Microsoft SharePoint which they already had in operation. The costs were found to be too high to get management approval. The HR department contacted FifthOcean Technologies, and it was agreed to begin evaluating the TransForm Engine platform on an in-house installation. The portal was configured to executed the specific workflow requirements:
At the start of each Appraisal Campaign all employees are notified by HR departament via email
Employee creates Draft Appraisal Form
If employee is new to the organisation, Draft Appraisal Form is created blank
If employee have participated in a previous Appraisal Campaign, certain areas of a previous Appraisal Report are copied into a new Form, e.g. goals and objectives
Once employee completed the Draft Appraisal Form, it is submitted for review by the Line Manager
Line Manager fills in own sections of a Form, then can approve the Draft Form and send it to Unit Manager, or ask the Employee to make further adjustments
Unit Manager complets own sections of a Form, then can approve Appraisal Form or ask the Line manager to make further adjustment
Once Appraisal Form is approved it is stored in a system for 25 years
All staff (employees, Line Managers, Unit Managers and the HR Manager) are able to access current and previous appraisals, subject to roles and permissions. Line Managers can view the current progress and percentage of Appraisal Form completion by their employees, Unit Managers can view the progress within their business unit. HR Managers have access to appraisal process metrics across entire organisation.
Organisational heirarchy, i.e. Employee / Line Manager / Unit Manager relationship, is automatically maintained by the system in real-time via full synchronisation with organisation's Active Directory.
Result
The new TransForm Engine-based system has been formally accepted as part of organisaton's employee appraisal process. The implementation costs were low and the savings on staff labour time and increased efficiencies are tremendous; the project has more than paid for itself in one appraisal cycle. Bi- annual reviews of the software are made with continued improvements and features added, keeping it current and relevant to all users.
After initial training by FifthOcean Technologies staff, the HR team set out to train the company's supervisors on the new system. The managers received a crash course in using the automated system, and then used it to complete one round of employee evaluations in June.
"The feedback has been really positive, from both managers and employees as well. Some staff said this was the best appraisal they've had"
As TransForm Engine fully supports existing processes and new processes simultaneously without disruption, some employees started on electronic appraisal forms whilst others still used the existing system.
Extranet access has been added later to allow for appraisals of off-site employees.
"We liked the way it looked, and we really liked the user-friendliness of it. It's easy for the managers to use and it's customisable without overwhelming them"